OPERATION BLACKSMITH: GAINING NEW KNOWLEDGE AND INSPIRATION IN SUNNY COPENHAGEN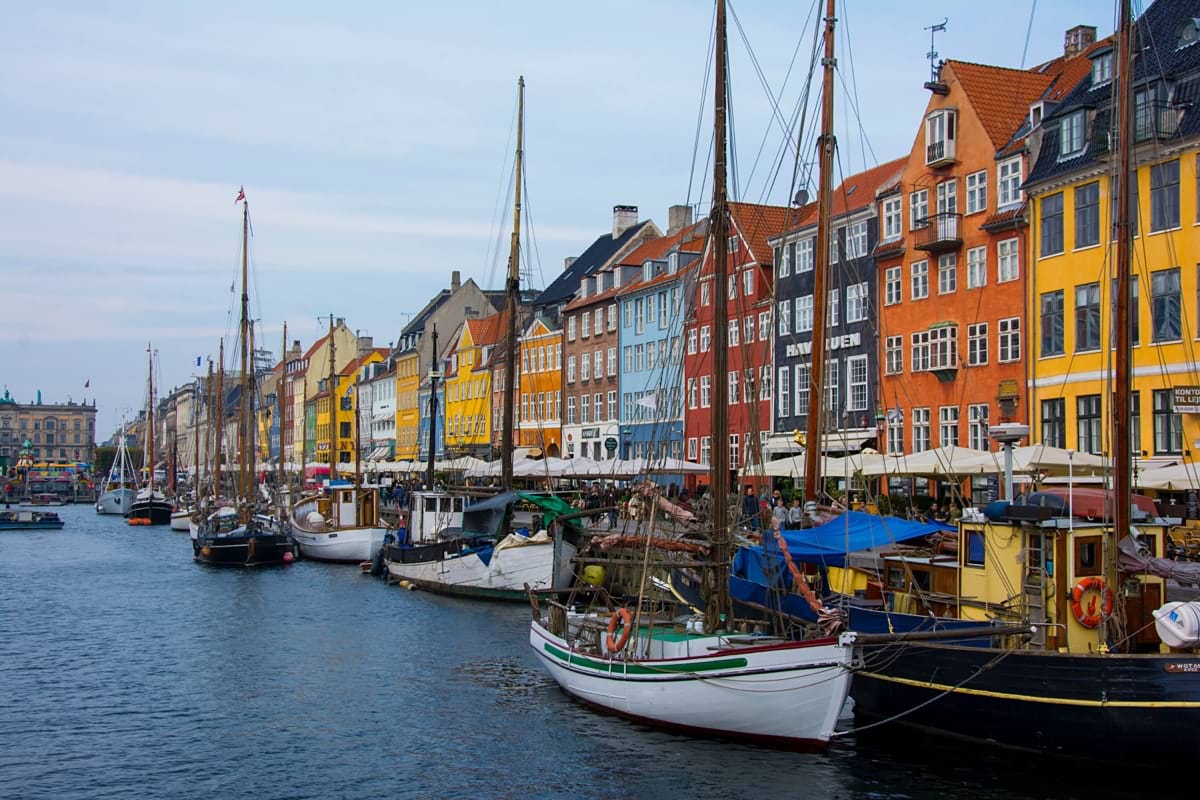 If you've been following Vainu for a while, you might remember our 
internal development program called Blacksmith
. The aim is to shape the talent we have at Vainu, share knowledge between offices and benchmark the way we work with other companies.
At the beginning of this month, members of the Blacksmith team got together in a, for the season, exceptionally sunny Copenhagen. The weather during this meetup stood in bright contrast to the snowstorm that challenged the previous Blacksmith meetup we had in Dublin, Ireland, in March, where the weather Gods greeted us to the tech city with the worst snowstorm that the city had experienced in over 20 years.
Day one: Gathering Inspiration from SaaS podcasts
To spark our creativity, we kick-started the meetup with an internal workshop where we listened to some SaaS podcasts and then discussed our key-takeaways from them. This led to very interesting discussions, and we came up with a series of ideas for things we can implement in our daily work at Vainu.
One of the podcasts we dived into was SaaStr, the world's largest community of SaaS executives, founders and entrepreneurs. One episode that caught our attention a bit extra was Podcast #132, Why The 1 Metric You Have To Know Is "Magic Number."
Day two: Discussing Vainu's Values and Making Office Visits
Keeping both the body and mind in shape is important. Some of the members of the Blacksmith team are morning people and started the second day in Copenhagen with a run. Later everyone got together for the meetup's second workshop where we discussed our values as a company. This workshop took place in a park as we wanted to take advantage of the shining sun.
For a company growing at the speed that Vainu does, it's critical that all employees have a clear vision about the company's values and goals, and follow a standard playbook for how they should achieve these goals. Vainu's Head of HR, Saara Somersalmi, asked us all to discuss what we consider should be Vainu's core values and motivate our opinions.
Vainu's key values are: show respect, be fearless and take ownership.
Our current values are: show respect, be fearless and take ownership. By the end of the workshop, we listed a number of behaviors that we consider necessary to make these values visible in our organization's day-to-day activities. We later shared the key-takeaways from the workshop with our colleagues at every Vainu office (New York, Helsinki, Tampere, Stockholm, Oslo, and Amsterdam).
Office Visits
At Vainu, we're passionate about both sharing our own best practices and receiving best practices from other innovative organizations. Therefore, one of the ideas with our Blacksmith project is to give members of our team the chance to meet and learn from industry leaders. Office visits have always been an essential part of every one of our Blacksmith meetups.
Trustpilot
Danish Trustpilot has built a free and open to all website where people have a place to share and discover reviews of businesses, and every company has the tools to turn consumer feedback into business results.
At Trustpilot's office, we met up with one of our previous coworkers, Jesse Persoon. Jesse was a part of our founding team when we launched our Amsterdam office back in 2016. Now, he gave us an in-depth walkthrough of Trustpilot's structure, operations, and sales. After Jesse's presentation, we all got paired up with a sales rep from Trustpilot and had the chance to discuss sales with our partner during a short one-on-one session.
Walking through Trustpilot's office gave us a positive feeling as we embraced the busy and international atmosphere. One thing we all paid extra attention to was the visible communications on almost every wall. Every person working at Trustpilot has a clear overview of the company's daily results thanks to smart screens showing real-time stats about the company's and its employees performance.
Templafy
Templafy helps large enterprises govern and optimize the way employees create documents, presentations and emails in Microsoft Office and Office 365 applications, making best-practice company content accessible right where employees work.
At Templafy, we met with Mads Frederiksen, Head of Strategy, and Egil Clavel, Inbound Business Development Manager. They shared the story about how Templafy managed to enter the market in an unconventional way, focusing on the upper tier segment. They also told us about Templafy's business model and shared some of the company's plans with us. At Vainu, we've started to focus more and more on the enterprise segment lately. Therefore, it was both valuable and interesting to learn more about how the people at Templafy have structured their sales process to handle long and complex sales cycles with several stakeholders involved.
Day three: An Appreciated Reunion and a Thrilling Competition
We started the day with discussions Vainu's future. We all listed our individual goals, both short-term and long-term, for the future. Thereafter we had an online reunion with Olivia MacDonnell of Confidentspeak. We first met Olivia, who's one of Ireland's leading voice and communication coaches, during our last Blacksmith summit in Dublin.
This time, we met with Olivia to refresh our knowledge about public speaking and to share examples of times when the lessons she gave us last time have been putten to the test. It was great to see that we all had got practical use of her tips.
If there's one word that describes the Blacksmith group the best, it's probably competitive. When Mikko Honkanen, Vainu's co-founder, announced a competition during dinner, everyone was excited and motivated to win. The challenge was to explain and sell the best use case for a specific Ideal Customer Profile in the most compelling way in 100 seconds.
Project Blacksmith is an opportunity to develop and improve as a salesperson here at Vainu.
The trip to Copenhagen was a success in many ways. Everyone who participated went back to her home office with new knowledge and inspiration to share with the team there.
Project Blacksmith is an opportunity to develop and improve as a salesperson here at Vainu. If you're interested in a career with us and to become a part of our future Blacksmith meetups, have a look at our open positions here.
Written by Nahom Elias and Terese Lorentzen Hansen.