KNOWLEDGE SHARING IN TECH-SAVVY TALLINN
Blacksmith - One of the best experiences I have had during my career so far and something I did not dare to dream being a part of when I started at Vainu. At Vainu every single person knows what operation Blacksmith means, while outside our company the term might not mean as much.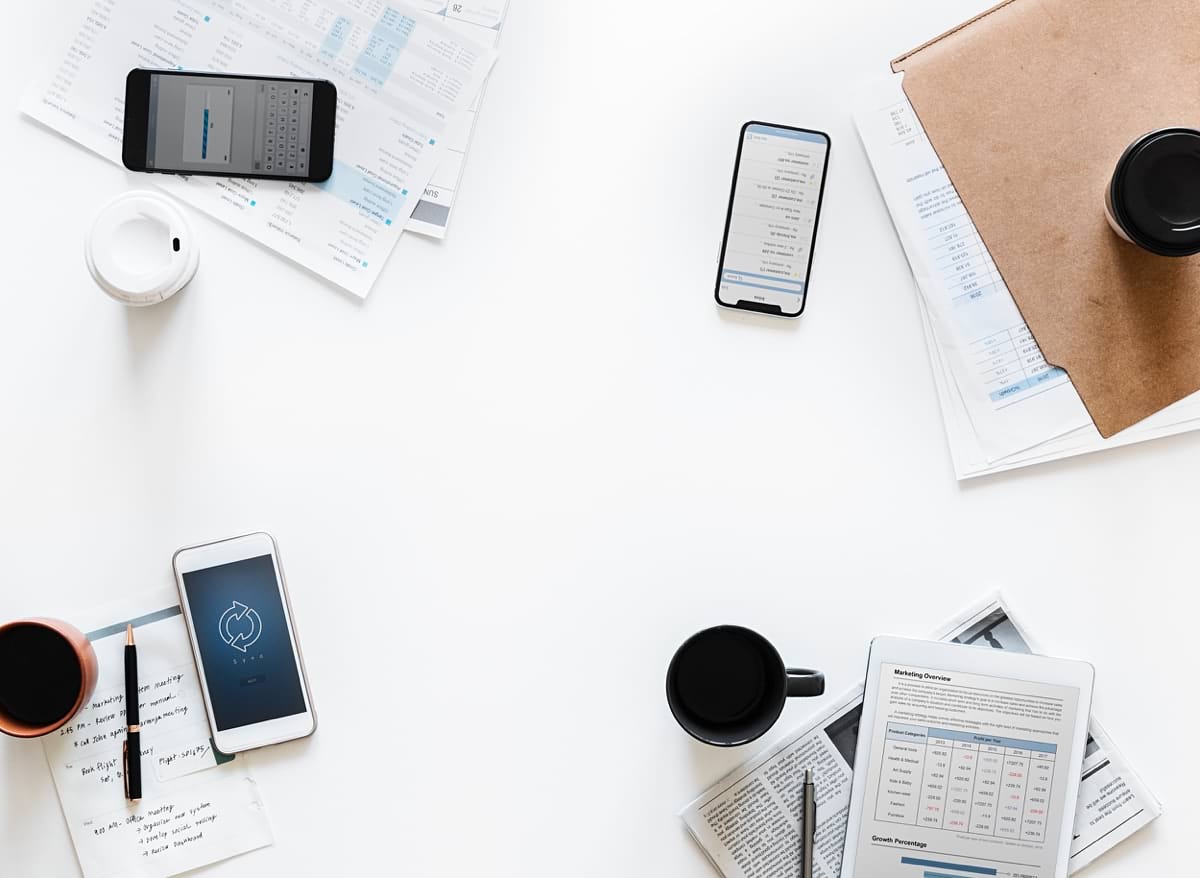 As Vainu employees we know the following: Blacksmith is a talent program that enthusiastic, ambitious and hard working employees are chosen to join as a reward for their hard work. However, it is not just a reward. What I realized during the program is that the amount of knowledge and inspiration is much more important than the actual pride of joining it.
About every half year a small amount of employees are chosen to join Blacksmith from all the Vainu offices. This group of people are able to participate in two separate trips that include company visits and knowledge sharing beyond our local offices.


Discovering the secrets behind Pipedrives massive growth

Our first destination was Tallinn - a city recognised as technology-oriented that hosts a dynamic business community where tech plays a major part. In other words, a perfect first destination for us Vainu employees. Not long after meeting some of my foreign colleagues for the first time we headed to the headquarters of Pipedrive. Not only has Pipedrive experienced an insane amount of growth since it was founded in 2010, it offers a CRM system that I am constantly recommending to my Vainu customers due to the good price to quality ratio. Our mission when meeting the employees of Pipedrive was to discover where the secret behind Pipedrive's massive growth lies. Here follows my three main discoveries:


Pipedrive is an incredibly product oriented company - all companies need a CRM system, but they don't necessarily need all the complexity that most well developed CRM:s are offering. Pipedrive entered a developed market, but offered a more simple product for less money. The product was a perfect market fit which attracted companies to find Pipedrive, rather than Pipedrive having to put a big emphasis on actual sales.


In order to experience growth a company must be willing to take on new ideas and dare to change fast. Pipedrive encourages all employees to come up with ideas and present these at a monthly meeting. If the ideas are well enough researched and thought through, the company is determined to implement these ideas.


As a follow up to my last point; a lot of change requires fast adapting strategies to this change and a willingness from the employees to take on new ideas. You quickly realize that this is a major challenge at every company experiencing exceptional growth. Pipedrives strategy for this seems to be a very relaxed environment where departments are re-structured and employees get used to rapidly adapting to new roles.
From contributing to Pipedrives growth - to founding Qualitista

The day after our incredibly well contemplated presentation from Pipedrive, we were lucky enough to meet the founders of a newly started company named Qualitista. Kair and Martin are former employees of Pipedrive, that during their time at Pipedrive discovered the need of a software that would help companies improve the quality of their support interactions with customers. Naturally they are trying to implement a slightly similar growth strategy as Pipedrive did, with some well learned lessons from their last employment. An important topic during our meeting was company culture and values, which they are putting strong emphasis on despite their small size. One of Qualitistas core values is their trust in the people they employ. They spoke about the inefficiency of employees feeling that they aren't allowed to take any own decisions without the approval of a manager. Constant monitoring will result in waste of time that could be spent on something more productive.
To see how Kair and Martin have gone from experiencing the growth journey of Pipedrive to now running their own SaaS company got me incredibly inspired. I'm starting to realize how valuable it is to be part of a fast growing tech company in today's environment where tech is one of the most trending industries.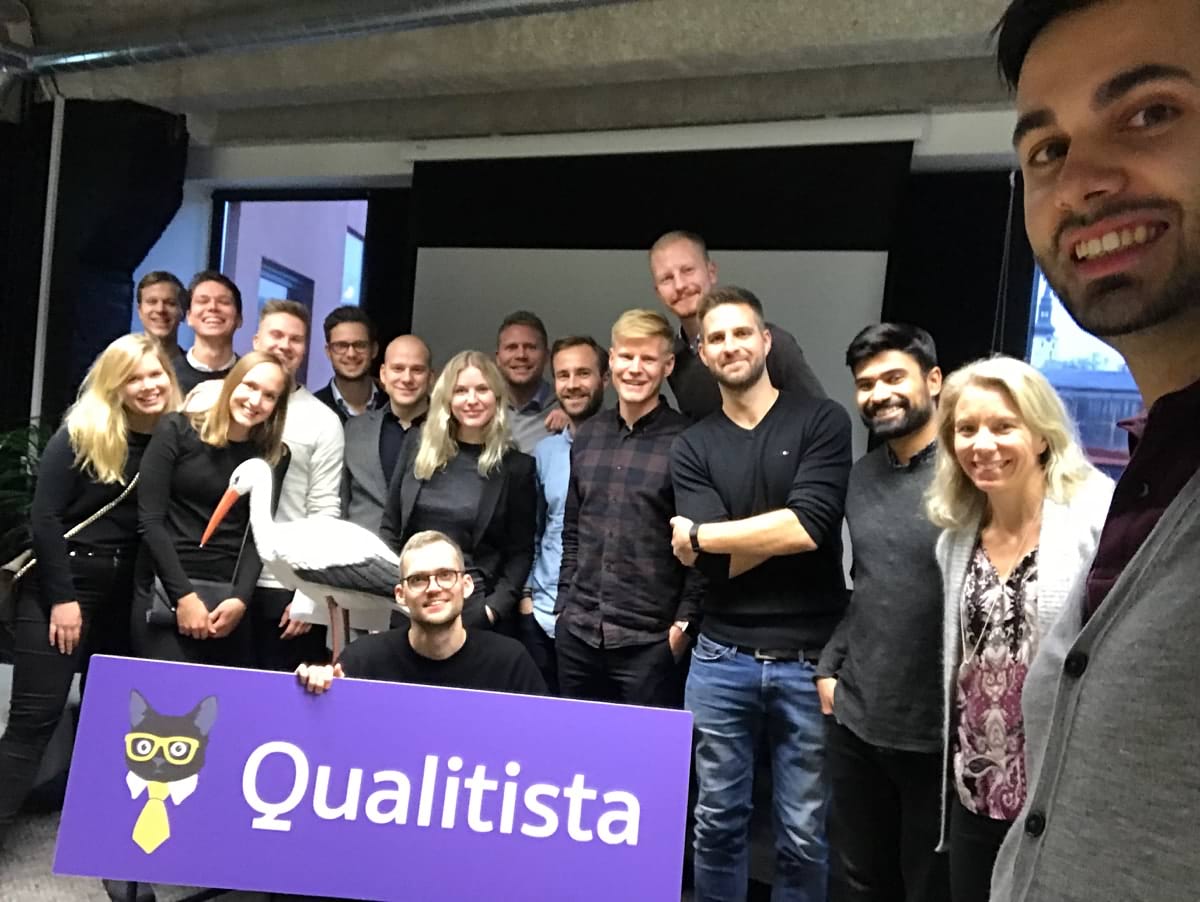 Four discoveries from meetings with two Venture Capitalists

This got even more underlined during our next meetings with venture capitalists Stanislav Ivanov from Tera Ventures and Alex Ferrara from Bessemer Venture Partners. To be honest the whole venture capital scene is an area I don't have a lot of knowledge about from before, but to my pleasant surprise both Stanislav and Alex were extremely humble and explained how their business works in a way that was easy and interesting to follow. These are my four key takeaways from the meetings:


Many of the venture capitalists get a big amount of pitch decks from companies in both seed and growth stages. The amount of companies they actually end up investing in is a small percentage, in other words, you have to stand out. Also remember that most investors read the pitch desks from their mobile phones when they first receive them - make the text big enough.


Stanislav pointed out that a big reason for a company's success is the owner's investment in the company. A company that is attractive for an investor is a company that will continue their business even without the external financing, they request money only to speed the process.


The biggest reason for a startup not to succeed is that the company runs out of money, since it is not able to execute the initial ideas, achieve significant progress and hence build a proper business. Stanislav also pointed out that a venture capitalists nightmare is when the shareholders are not getting along. The death of a startup occurs when the founders give up.


Unlike private equity Alex explained that BVP are usually interested in a minority stake of a company. Their idea is not to run the company for the owners, but rather to bring knowledge from other portfolio companies and hence give the company another point of view.

The importance of knowledge sharing events

In the midst of the inspiring external meetings, we also participated in workshops with our own team. A big emphasis was put on how we can continue the growth of Vainu at the same phase as we have done so far. The ideas incubated in these workshops are not just diffuse ideas that are forgotten after the trip. We have proof of concept that our organisation has actually changed ways of working and developed new departments based on brainstorming sessions at Blacksmith.
Companies should not underestimate the importance of people from different offices/companies having the possibilities to meet. I have never felt like being such a relevant part of a company before. I feel a sense of belonging to a group of people that I have spent two days with and I am inspired and optimistic concerning the journey that lie ahead for Vainu as a company. I can highly recommend any company to implement these kinds of knowledge sharing events - events that in my opinion are still not appreciated highly enough in most companies.


Thank you for reading!