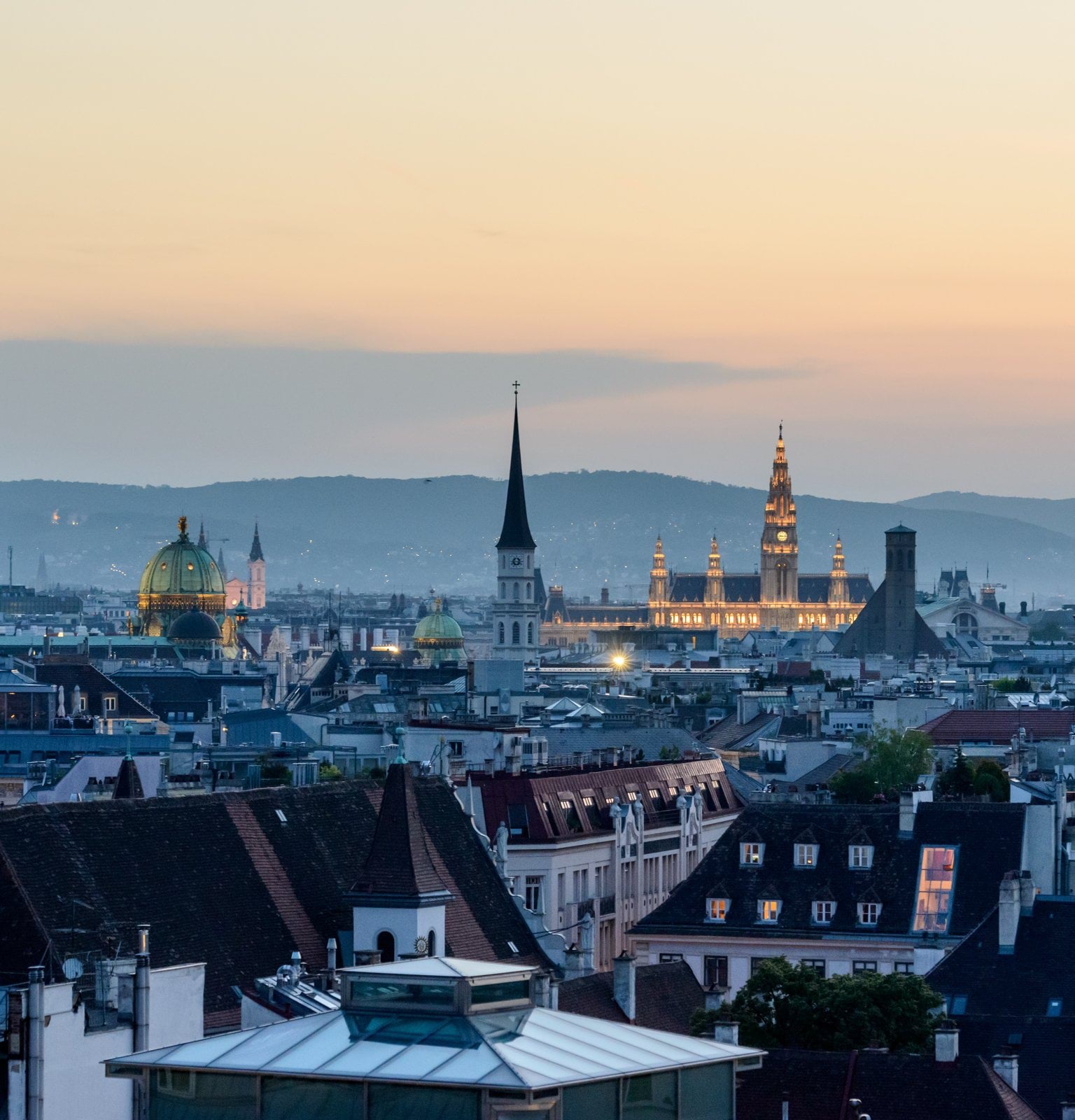 Cross-function learning, making friends with colleagues, and building a new product idea at Vainu's talent program Goldsmith
At Vainu, we believe in investing in our employees and giving them opportunities to grow professionally. That's why we've created the Goldsmith program, which gathers our top talent together about twice a year for work trips outside the everyday work setup. These trips are an opportunity for learning, sharing knowledge, and making friends with colleagues from other departments and countries. We believe that these experiences help our employees to develop both personally and professionally, and we're happy to support them in their journey.
Senior Data Engineer Dipika Baad and Enterprise Account Executive Juha Tarkkanen, with several other talented individuals, joined Vainu's talent program Goldsmith for two inspiring work trips. Last spring we visited our investor Round2 in historical Vienna, and this fall took a deep dive into the world of Revenue Ops and company data in Tallinn. This is how Dipika and Juha experienced the trips.
Spring trip to historical Vienna - learning how an investor looks at a SaaS Company
In Vienna, we spent three days visiting our investor, Round 2 Capital and learned how investors look at SaaS companies when deciding whether to fund them or not. We also covered interesting workshop topics with concrete goals to improve the way we advertise our next big product: the global domain data.
The best part of this trip was that we got to collaborate with colleagues from the tech and commercial side of our company. The employees of our investor challenged us to join in their early morning interval training in the beautiful parks of historical Vienna. During this trip, we all were happy to learn more about what happens "behind the scenes" for building and improving Vainu.
We also had an exciting after-work trip to a huge cave on the outskirts of Vienna. Crawling together with your colleagues in the mud and darkness might feel like a bizarre way to learn more about each other, but it really worked for us. A nice dinner with traditional Alpine treats after this adventure also did its trick.
The second trip to Tallinn, home of many inspiring SaaS companies
On our trip to Tallinn, we had the opportunity to learn more about Revenue Operations and their work in various SaaS companies from different fields. (If you want to learn more about RevOps & company data, feel free to try out our podcast on the topic.) We shared lots of ideas with our colleagues, and participated in a fun and challenging competition to build a brand-new product for Vainu.
As we work in different departments at Vainu, we look at RevOps from very different perspectives. Dipika looks at the data engineering side of RevOps: how Vainu's data can be used for better decision-making on various sides of customers' business – and how Vainu's data team can help with this. For Juha the focus is more commercial: the most interesting learning was to understand what RevOps do on a daily basis and where and how they want to improve their operations and grow their business with the help of Vainu's data.
As most of us are pretty competitive and love challenges and games, it was a really nice way to end our trip with a small competition. The goal was to create a totally new product from Vainu's data in a very limited time. It was a challenging task - but as we worked together with people from different units at Vainu, we came up with some innovative ideas. An evening activity of relaxing Yoga Class the night before the competition definitely helped to come up with some cool new ideas.
Inspiration and team spirit
Overall, these trips were a rewarding experience that helped us to get even closer as a team and continue learning and growing together. It's always a good idea to take a short break from your everyday work - and share some ideas with people you don't constantly work with. A change of scenery helps a lot with focusing on something outside of your daily routines.