Job Details 
Account Executive, Large Accounts (new business)
Contract type: full-time, permanent


Vainu offers a Sales Intelligence platform that helps companies achieve personalization at scale in their sales and marketing efforts. Powered by technology to collect, read and understand all company information ever written, Vainu makes real-time company insights easily consumable by building automated workflows in our customers' existing business systems.
We are now looking for a full-time Account Executive to join our tight-knit Norwegian team. The Account Executive will play a key role in ensuring the success of the Norwegian office and in inspiring the colleagues with her/his expertise and personality. The candidate will have the opportunity to tap into the potential the Norwegian market holds while acting as a true advocate for data-driven sales and marketing.

Responsibilities and impact
As our Account Executive you will:
Be responsible for acquiring new customers: taking ownership of creating pipeline and sole responsibility for prospecting, booking and conducting meetings and closing deals
Drive solution sales processes towards large accounts and meet with executives and decision makers in sales, marketing and IT
Work closely with our sales engineers and enterprise solutions consultants.
Maintain high activity regarding booking and conducting high-quality sales meetings
Work with exciting companies from a wide range of industries, learning further about the value real-time company data offers to different challenges companies face

Value-driven team player
You are the one we're looking for if you:
Have 5 years of relevant experience from Saas or IT solution selling, preferably towards enterprise accounts

Bonus points for experience in Salesforce, MS Dynamics or other common CRM- and marketing automation platforms

Have a value-driven approach to doing sales and a track-record of managing complex sales processes
Are keen on being part of a tight-knit team, contributing to building a winning mindset and maintaining a great workplace culture
Have a proactive and efficient style of working and take on all stages of the sales process with equal enthusiasm
Please note that native-level proficiency in Norwegian and professional working proficiency in English are requirements of this position.

Build our future
Working at Vainu is a great opportunity:
We offer you the opportunity to be part of a company that is known for a data-driven, modern approach to sales and that eagerly aspires to become a well established tech company
With your proactive approach and great mindset you will have the possibility to impact the whole company and create new development opportunities.
We invest heavily in personal development: employees can spend 10 % of their working time on personal development efforts that serve their career development plans. Team- and company-wide trainings are also organized regularly
We are proud of the great camaraderie in the company. You'll be part of a working environment where you can be yourself, where you're encouraged to bring your ideas to the table and take ownership of your success. Your colleagues will support you and kindly push you to grow along the way
We offer a flexible remote-work policy and company-subsidized lunch
We are a family friendly workplace

We're looking forward to receiving your application! Don't hesitate to contact interim Country Manager Anne Liiri (at +358 40 771 7170 between 8am and 4pm CET or at anne@vainu.io) if you have any inquiries about the position.


Our recruitment process
What you can expect from our recruitment process:
Screening call with our Talent Acquisition Manager
First interview with our interim Country Manager
A cognitive ability test and a personality test, and a debrief about the results with our Talent Acquisition Manager
Second interview with our Country Manager
We call your references
Hiring decision

Your team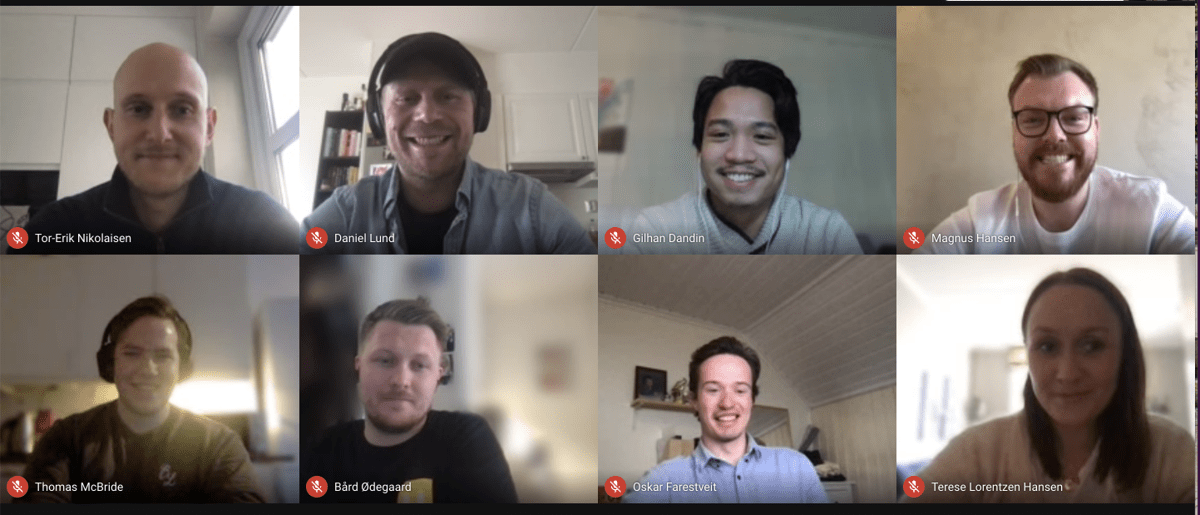 Or, know someone who would be a perfect fit? Let them know!